Professional Ceramic Coatings at Rival Auto Protection Services
In Pottstown, PA!
You want to keep your car in pristine condition at all times, but unfortunately it's not that simple! Environmental elements, such as UV radiation from the sun, may cause your car's paint to rapidly lose its sheen and luster, making it seem old, no matter how well you try to preserve it. A ceramic coating will shield your vehicle's paint from environmental dangers by acting as a temporary but effective barrier. Rival Auto Protection Services in Pottstown, Pennsylvania, is the place to go for first class ceramic coating services.
Ceramic Coating: What is it?
Ceramic coatings provide a protective layer that is invisible and lasts for many years, in contrast to ordinary waxes, which wash away after just a few months of use. Ceramic coatings are sacrificial. Because a ceramic coatings forms chemical bonds with the clear coat, the connection between the two surfaces is solid.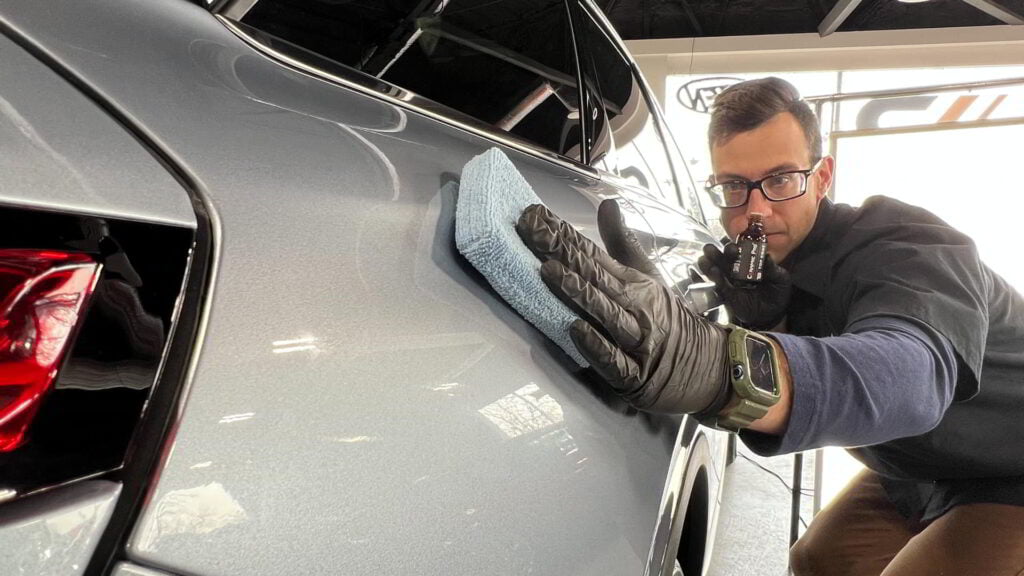 How Does Ceramic Coating Work?
Ceramic coating is a coating that offers excellent protection for your car. It provides your vehicle with several significant benefits, including:
Resistance To Chemical Substances
Acid rain or other chemical elements in the surrounding environment might cause harm to the outside of your car. A ceramic coating offers exceptional chemical resistance, shielding your vehicle from elements that might deteriorate the surfaces.
Protection from UV Damage
When a car sits in the sun for a longer period, the clear coat of the vehicle is more likely to suffer from fading, oxidation, and peeling. A ceramic coating offers protection against the damage caused by the environment, allowing your car to retain its "like-new" appearance for many years.
Ceramic coatings are resistant to liquids and prevent dirt and grime from adhering to surfaces like paint and wheels by acting as a repellent. When protected by a ceramic coating, your vehicle will maintain a cleaner appearance for a longer period of time.
Ceramic coatings permanently bond with your car's paint, protecting it from the sun's rays for as long as you own it. Vehicles with ceramic coatings are safe against contamination, damage from poor washing techniques, and UV rays.
Before applying a new ceramic coating, the previous coating must be removed, so the new one can be appropriately applied. This is necessary to guarantee that the ceramic coating functions effectively.
Around 24 hours after the application, you are free to go back behind the wheel of your vehicle. For the first twenty-four hours following the application, you should prevent any water from coming into contact with the vehicle's surfaces (sprinklers, rain, car washes)
CONTACT RIVAL AUTO PROTECTION SERVICES TODAY!
The professionals at Rival Auto Protection Services in Pottstown, Pennsylvania, are ready to restore and enhance your vehicle! Our technicians are dedicated to maintaining the quality of every car and preserving its value. In addition, to ensure the safety of your vehicle, Rival Auto Protection Services only makes use of the highest quality products! You can reach us at 1055 S Hanover St Suite 2, Pottstown, PA 19465, United States, or call us at the following number: 484.935.3527 to choose which of our auto care services will be the most suitable for your needs.